Professional Cleaning & Restoration Service
Professionally Cleaning Services
The wool of the Antique & Vintage Carpets are rich and durable so we only recommend Professionally Cleaning them once every 5-10 years. It is best to interfere as little as possible with this natural protection, so please avoid treatments such as moth-proofing, dry cleaning or steam cleaning. A weekly cleaning is also suggested with a non-electric sweeper rather than a high suction vacuum cleaner. Modern carpet sweepers work via static electricity and are very effective in cleaning the surface and into the pile of your rugs, as well as in bringing out the sheen of the wool. Electric vacuum cleaners should never be used on antique rugs. A vacuum cleaner with suction may be used only on heavy-pile vintage or younger rugs. Never use the beater brush on any handwoven rugs, as its rotary action is far too rough and can pull out knots and fray out the wrapped selvedge edges.A broom with straw bristles is another option if a carpet sweeper is unavailable. With a carpet sweeper or broom, your rug can be cleaned as often as you wish. If you need your Professionally Cleaned please contact us and we can give you a quote.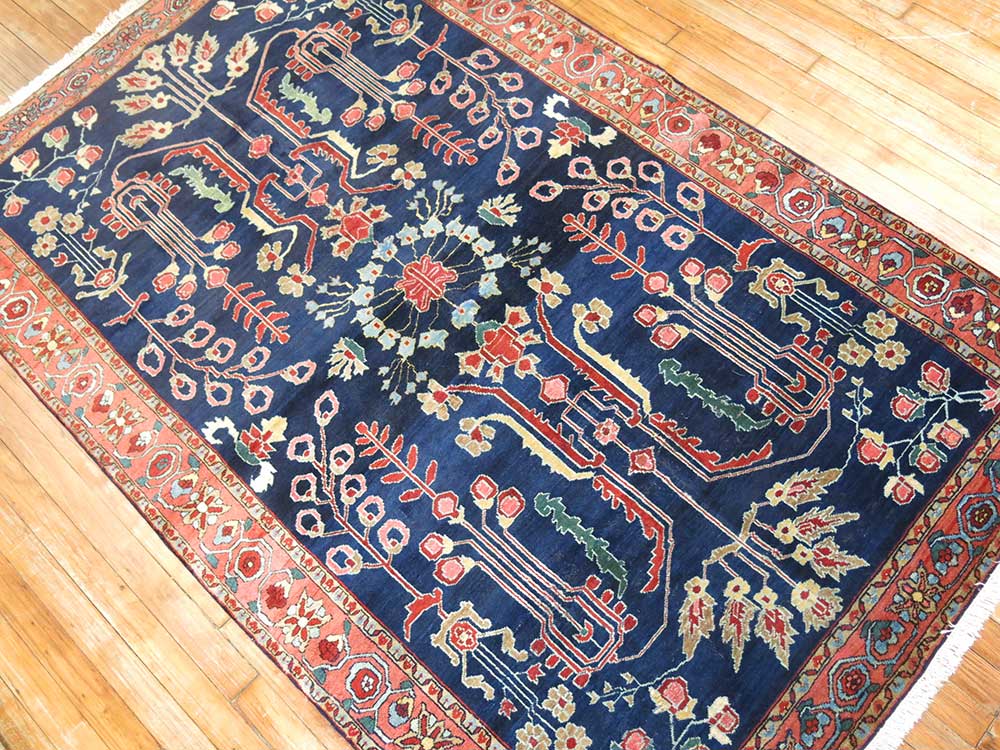 Professional Restoration Services
We offer top of the line restoration on any antique / vintage rug whether it be a minor fix or something in need of heavy restoration. We have a workshop in Istanbul and highly qualified restorers locally that we have worked with for over 30 years too. Feel Free to contact us for estimates and quotes.